Legacy in Motion
One of the great things about innovating in digital banking is the positive impact you can have on individuals who need help. Not only do we make people's lives easier by streamlining their finances, we add value to their lives through music and community-building events.
Last weekend, the MOVO team was a big part of a benefit honoring the late actor Paul Walker and his philanthropic work with Reach Out WorldWide, a foundation created in 2010 when victims of the earthquake in Haiti were struggling to survive.
The non-profit so appropriately parlayed Paul's "Fast & Furious" fame into building rapid response teams to aid disaster victims. ROWW supports first responders, medical professionals and construction workers –  getting them to areas needing relief efforts. 
The "In Memory of Paul Car Hangout" drew thousands of visitors to College of the Canyons in Santa Clarita, the city where the actor died in a car accident in 2013. MOVO's in-house rock sensation – the Tom Solis band – provided the music and added a celebratory backdrop for car show enthusiasts and others who just wanted to spend the day in community. 
Paul's brothers Cody and Caleb Walker were there, voicing their appreciation for the support. For them it was doubly meaningful, as it was a tribute to their late brother and raised money for ROWW.
MovoCash team members were there in force, passing out giveaways and helping countless new friends download and set up our mobile banking application.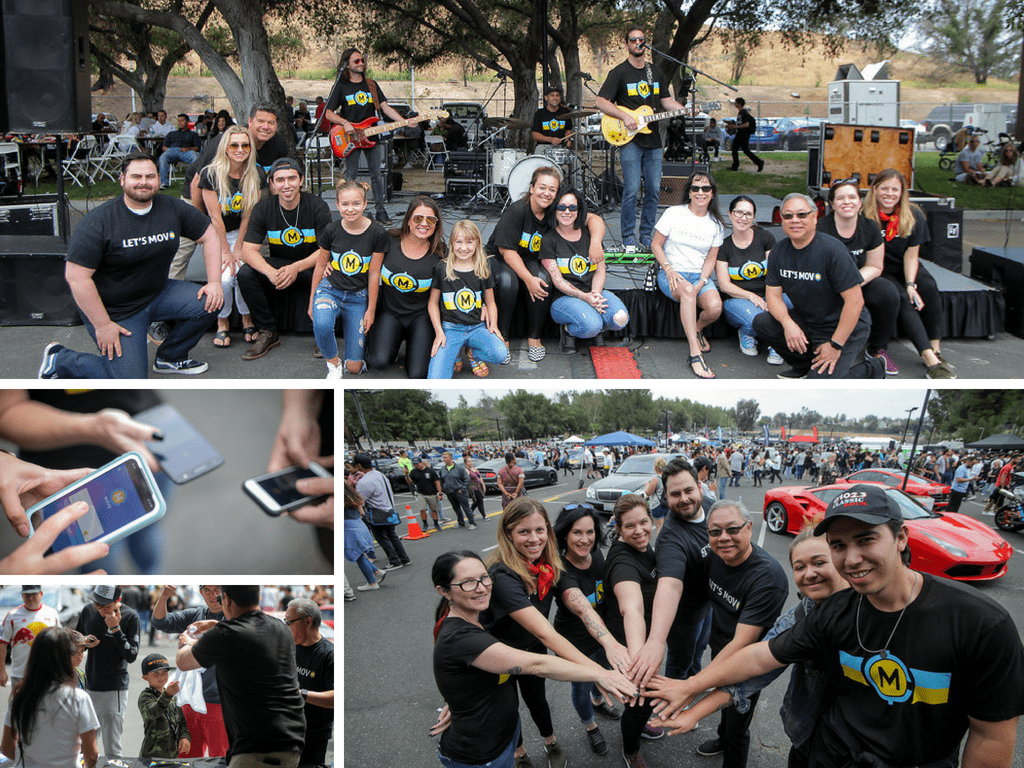 We saw it as an alliance between like-minded entities. Paul created a platform for stabilizing and securing people in disaster mode, while the innovative platform of MovoCash provides financial security to individuals, to prevent disasters, such as identity theft. 
Making sure funds are flowing in the right direction is part of an effort to make the world a better place, a mission Paul Walker had when he worked with ROWW. It's our aim as well.
As the scope of MOVO increases, the greater the opportunity to make a difference. Our engines are fueled and we're always ready, because just like Paul Walker, when we see a need we meet it, and anytime we can reach out and give a helping hand, we will.