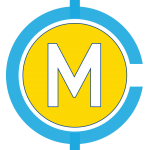 MOVO
Department: Marketing
Location: Santa Clarita, CA
Reporting Relationships: Reports to Head of Marketing
Key Duties/Responsibilities
1. Implement digital marketing activities to ensure on-brand positioning and awareness across all aspects of the marketing mix, inbound and outbound
2. Craft marketing communications, including social media posts, emails, text messages, push notifications and in app messages to ensure clear and powerful messages about the product, brand and value proposition to each market segment
3. Coordinate marketing programs for demand creation and lead generation and implement lead-tracking and management processes
4. Participate in all aspects of marketing planning, budgeting, metrics and reporting
5. Research, implement and leverage the latest marketing tools and technologies
6. Implement a Go to Market Strategy for each new product enhancement and ensure all marketing goals, campaigns and strategies are perfectly aligned and executed
7. Utilize critical market & competitive research to segment and define target markets, refine and improve the product value proposition and implement the best market-penetration strategy
8. Coordinate activities with external agencies and relationships with marketing service providers
12. Oversee owned, earned and paid media in traditional and digital channels
Key Qualifications
1. 2+ years of B2C marketing experience at a venture-backed start-up or in a comparable industry with well-rounded marketing experience
2. Bachelors' degree required. 
3. FinTech/Payments Industry experience required.
4. A hands-on collaborative style of working is a must.
5. Exceptional track record developing and implementing marketing campaigns that have consistently met or exceeded planned objectives.
6. Experience in choosing, deploying and using marketing applications.
7. Strong project management abilities.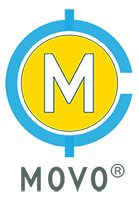 Founded in 2014, MovoCash, Inc. is a California-based mobile payments company that offers a popular robust mobile virtual app, MOVO®. MOVO empowers customers to instantly send and spend money right from a mobile phone, even without a bank account. Unlike major competitors, MOVO accounts are FDIC insured and offer unique fraud protection features like MovoCoin, which provides an instant digital debit card that protects a user's primary banking information. The MOVO Virtual Prepaid Visa and Mastercard debit cards are issued by Metropolitan Commercial Bank (Member FDIC) pursuant to a license from Visa U.S.A. Inc.. "Metropolitan Commercial Bank" and "Metropolitan" are registered trademarks of Metropolitan Commercial Bank ©2014.