We want you to start the year off right by getting to know the best financial products available on the market today. Use them to achieve all your financial goals in 2020.
There are so many products out there that aim to help you organize and bolster your financial life – but which ones are best? Money Under 30's founder, David Weliver, scoured through the market and picked out the best financial products available today.He chose the winners of Money Under 30's Financial Awards based upon his extensive experience covering personal finance over the last 13 years.
David specifically chose companies and products that fit the unique needs of adults between 20 and 40 who are establishing their financial lives.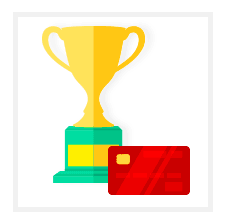 Best Prepaid Credit Card for Young Adults
I'm not usually a fan of prepaid cards: They are high on fees and low on benefits. Still, prepaid cards can be useful for managing spending money if you can't use or don't need a checking account.
Movo is our award winner because, unlike competitors, there are no monthly or activation fees, and there are no fees to make purchases or withdraw cash at in-network ATMs. There is a 0.75 fee per bill payment and fees do apply for certain in-person reload methods, but are all reasonable compared to the competition.
Written by: David Weliver, the founder of Money Under 30. 
Read the full article here.